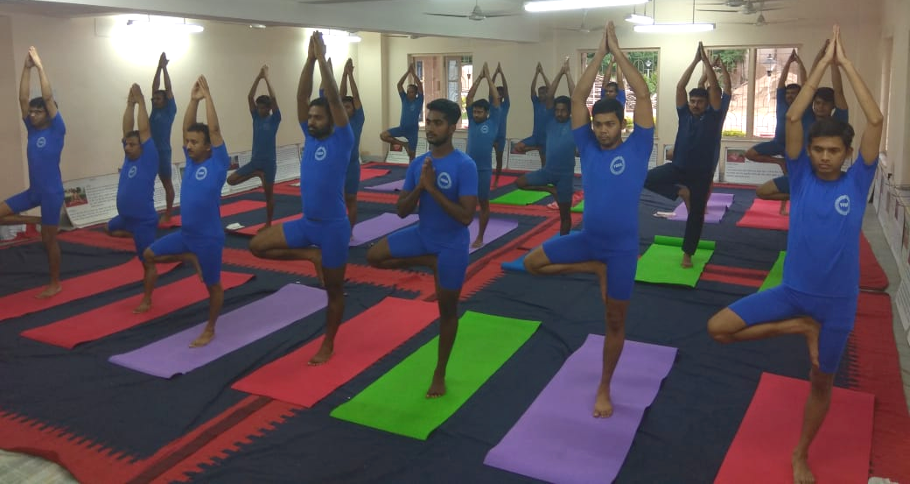 Yoga is a traditional Indian practice, and also it has a system of philosophy (codified by Patanjali and others), that has evolved to a great extent over the centuries. Yoga is not simply a form of physical exercise; it means the union of individual to the higher consciousness through practice of asana, pranayama, bandha, mudra and meditation.
RKMVERI has embarked on starting academic programmes and research work in this field by establishing a new department dedicated to 'Sports Science and Yoga'.
Currently the department is running the following programmes in Yoga.
Aim of research related to Yoga
To explore the ancient and modern yoga texts to follow its evolution and to relate it with modern science.
To explore Ramakrishna Vivekananda literature/movement and its impact on the field of yoga.
To evaluate the Yogic approach in life with its socio-economic implications for a common man who is not a 'yogi ' per se.
Collaboration with other organizations
Memorandum of Understanding was signed with the following organizations for mutual learning and exchange activities
a) FEDERAZIONE ITALIANA YOGA, Italy.
b) Krishnamacharya Yoga Mandiram (KYM), Chennai.
c) Calcutta University (in process)
PG Diploma in Yoga Students on an Internship at Krishnamacharya Yoga Mandiram (KYM), Chennai, in Dec 2018: